إنضم

13 نوفمبر 2009
المشاركات

684
مجموع الإعجابات

34
النقاط

0
The reason for getting involved in building a wind generator is I'm building a cabin on some remote property and the power company wanted $84,000 to run the line. So, here I am.
And now for the monologue. It is mostly a Hugh Piggott machine with a little otherpower influence. It has coils: 75 turns, 2 in hand, #17 AWG, 9 coils on 12 inch 3/8 plate for 3 phase. Magnets are 2 inch x 1 inch x 1/2 inch, N40, supposedly for 24 volt.
The hub I used was from a small station wagon. I just walked around the junkyard till I found one I could use.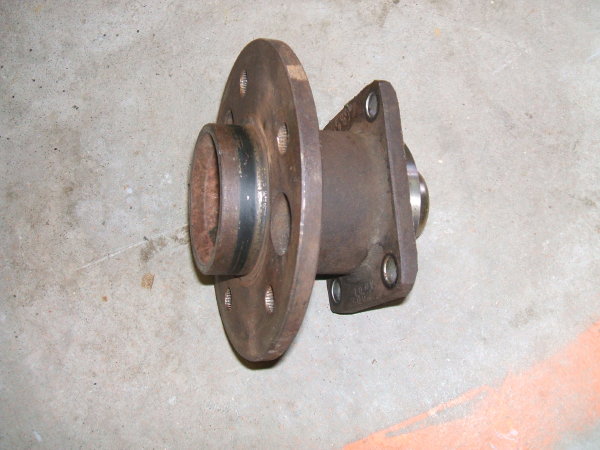 I built a coilwinder as seen in the postings and books. Added a counter so the wind count would be on the mark.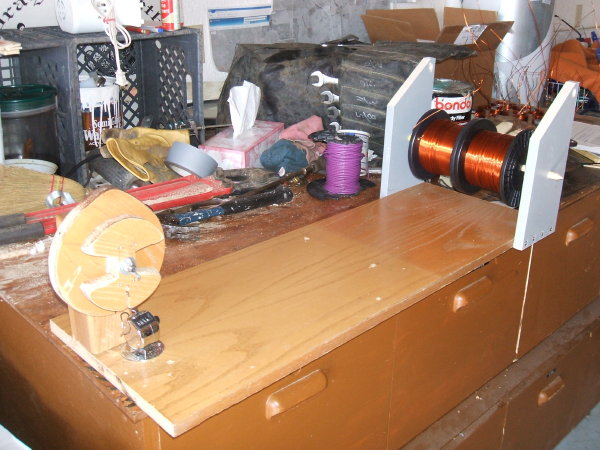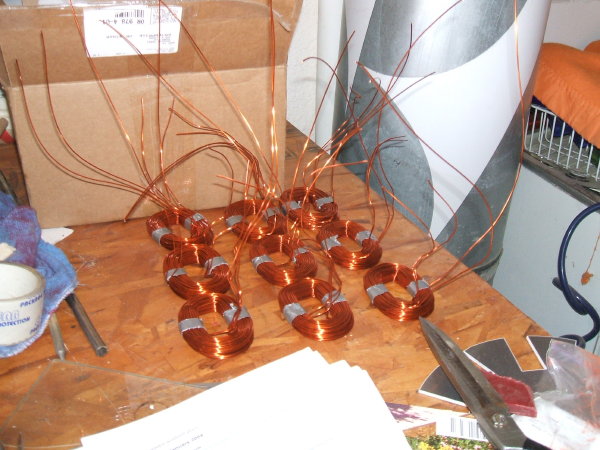 Here's the coils after they were wound.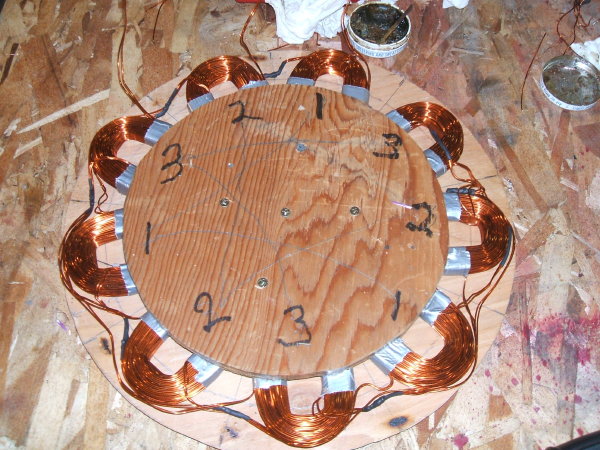 Here they are laid out.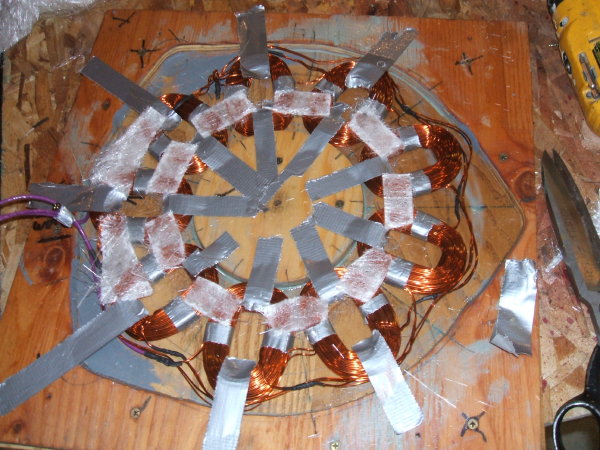 Here they are pasted up with strips of fiberglass. All I could get was the none-woven fiberglass and it wasn't very strong and it came apart easily so if you have a choice, I would recommend getting the woven stuff.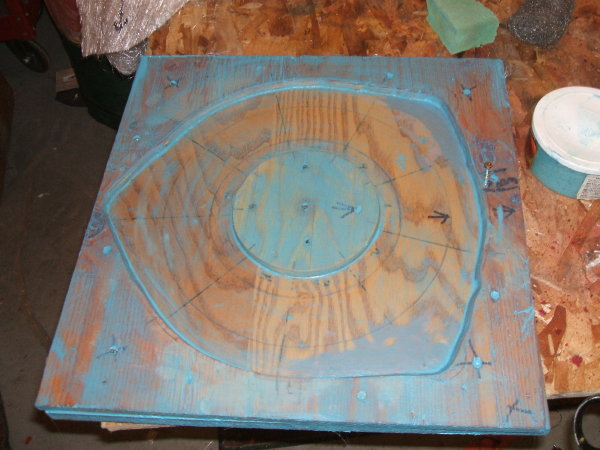 Here's the stater mold with 3 coats of wax on top of 2 coats of linseed oil.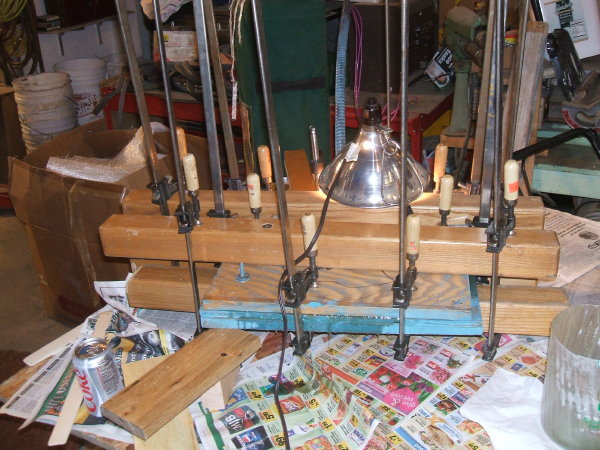 My mold was made out of 3/4 inch veneer covered chipboard and I was afraid it might flex or bow, so I put some heavy boards across to make sure it was flat and clamped it well.
التعديل الأخير: